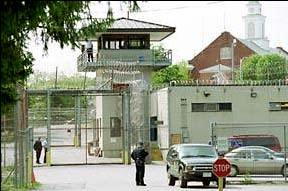 BEDFORD HILLS CORRECTIONAL FACILITY
SYNOPSIS OF WRONGFUL CONVICTIONS
BY RICK KERN For entire story, click on Word Magazine Website below.

Triumphing through the fires of injustice and emerging with spirit unscathed and dignity intact, while formidable, has become almost routine for Laurie Lee Kellogg. The attractive, 39 year-old mother of two has spent the last 12 years incarcerated at the Bedford Hills Correctional Facility, near New York City, where she is doing 25 years to life for offenses related to the murder of her late husband, Bruce. A murder she forcefully insists that she had nothing to do with.

Her high-profile saga was memorialized by ABC in its 1994 made-for-TV adaptation of Kellogg's lingering odyssey, "Lies of the Heart," featuring Beverly Hills 90210 star, Jenny Garth. And while ABC has crafted a compelling, consummate thriller, according to sources close to Kellogg, its dramatic license was recklessly excessive, bending reality into a more marketable narrative. Still, Kelloggs marathon perseverance has attracted a conscientious band of loyal crusaders who are striving to prove her innocence and win her a new trial. Her benefactors include a mixed bag of attorneys, a 28-year NYPD veteran who is now a successful private investigator and a former NYS Corrections Officer, Andy De Mers. De Mers, who is spearheading the imposing effort, first became acquainted with Kellogg several years ago when he was assigned to her cell block. With no illusions about the caliber of the company he kept, the now 53 year-old retired corrections officer, spent some 7 years getting to really know the woman as he observed her in the most desperate circumstances imaginable. "I am thoroughly convinced that Laurie is not guilty of this crime or of any other crime," De Mers contends. "She is and always has been a role model inmate with unimpeachable morals and she lives to help others in need." Pretty heady stuff for a guy who spent the bulk of his career mixing it up with a crowd where you are more likely to find Elvis than an echo of morality.

Laurie's case is both extreme and complicated. According to reports, her earliest years were marked by tragedy and by no means something you would wish for your own children. As a child, Laurie was sexually abused repeatedly by members of her family, creating deep, oppressive wounds. Their momentum drove her to forage through life in search of love, acceptance and refuge with a desperation that surged into young adulthood. Around 1980, the 16 year-old teenager fell in love, and unbelievably, developed an intimate, romantic relationship with a deeply disturbed 33 year-old adult, Bruce Kellogg. Kellogg by all appearances seemed to be an independent, good looking, mature man of means. He was a strapping 6 foot, two hundred-plus pound hunk with a strong work ethic that seemed to offer the na´ve teen the affirmation and safety she craved. He swept her off her feet and offered to take her away from her miserable existence to a life filled with promise, and it wasnt long before they were sharing a home. However, things were not what they seemed, and what began as a dream come true quickly dissolved into a ghastly, decade long nightmare, four years of which the couple was legally married. Laurie never knew what hit her until it was much too late to duck.

Kellogg's savagery was unfathomable and he quickly laid down the law of the jungle, repeatedly brutalizing Laurie; physically, sexually and psychologically. The unthinkable became her constant companion as she endured a relentless battery of incomprehensible degradation characterized by every imaginable form of humiliating abuse and debasing cruelty. The severity of her repeated beatings caused Laurie to sustain extensive, and often serious injuries that included multiple fractures. She even suffered miscarriages due to intentional beatings while pregnant, (causing her physician to assert that her baby was safer outside of her body than inside), and the injuries to her face were so critical that she required reconstructive surgery on her jaw. In addition, Laurie attributes Kellogg's violent assaults to a broken collar bone, neck injuries and fractured skull along with concussions and massive, permanent hearing loss (today she is obliged to use hearing aids in each ear to communicate).

Unfortunately, the terror did not stop there. Kellogg is also reported to have raped and sodomized Laurie, and went as far as to force a loaded revolver into her vagina and mouth. Furthermore, sources recount that he threatened to kill her several times (particularly if she ever attempted to leave him and/or take the children), and vowed to kill their biological children on various occasions as well. He also promised to kill her parents, a warning Laurie took very seriously since, she said, He never made an idle threat. Additionally, he is alleged to have abused both of his kids from a previous marriage, as well as the children he had with Laurie. And in a tragic turn of poetic injustice, it was Kellogg's reputed perverse obsessions that led up to his 1991 murder, with the very gun he used to violate his wife.

In spite of it all, Laurie was deeply in love with her husband, solemnly cleaved to her vows and fearfully concealed the abuse she suffered at his hands. She had a spotless reputation in her suburban neighborhood and consequently was relied upon by many parents to provide child care for their young children. She was devastated and horrified when she learned that some of the kids had accused her husband of sexually molesting them. Wanting to confront Kellogg and hopefully hear him deny the abhorrent allegations, she and three acquaintances drove to his hunting cabin where he was spending the weekend. Among her traveling companions were Nicole Pappas, one of Kellogg's alleged victims and her boyfriend, Denver McDowell. According to Laurie, upon arriving at the cabin, McDowell and Pappas (who are said to have been under the influence of hallucinogens at the time), jumped out of the vehicle, ran into the cabin and McDowell, with Pappas at his side, shot Kellogg to death as he slept. The murder was committed with one of Kelloggs guns which Laurie says McDowell stole from their home. She was arrested and subsequently incarcerated the following night for the murder of her husband, the prosecution maintaining that she coerced McDowell to committ the crime through sexual favors.

However, her case was anything but a slam dunk for the prosecution and while she was brought up on multiple charges, nearly all of them were dismissed. Mary Ann Di Bari, a veteran criminal defense attorney who specializes in post conviction cases has, with the approval of Laurie's current lawyer, recently completed a painstaking legal analysis of the entire trial record, pro-bono. Her evaluation is not surprising to those in Laurie's corner. According to Di Bari, There was serious court error in Laurie's trial. The inconsistencies were glaring and there was also perjury. I dont like to bad mouth other attorneys, she admitted, but the one she had at trial was inexperienced and the defense was cloudy. It didnt stick to the facts and almost gave her a reason to kill the man

De Mers concurs, I read some of the court transcripts, he declared. Laurie's attorney at the time admitted during closing arguments that he did not do certain things that he should have, and did certain things that he shouldnt have because he was inexperienced and learned them too late. This was also his first murder case. According to Laurie's mother, the judge had to keep asking the (apparently timid) defense counselor to speak up. I understand that the jury foreman even made a comment to the media stating about Laurie that, well, shes been locked up for nearly a year already anyway, so she must be guilty of something.

Laurie's best legal hope now lies in CPL 440.10, a New York State statutory mechanism allowing those alleging that they were illegitimately convicted to go outside the record (unlike appeals), and gather evidence of an unfair trial. "So much of her case is outside the record," Di Bari explains, "things that never had the opportunity to see the light of day but should have."

While Di Bari is convinced of Laurie's innocence and would like to take on the case, a 440.10 is an exhausting effort involving considerable legwork that puts life on hold for a long time. She has recently been diagnosed with cancer and suffers from related complications. Thus, the kindhearted lawyer while possessing the legal dexterity and passion to take Laurie's case down to the bone, is physically unable to invest the substantial time and energy required to undertake the rigorous procedure. "This case cries out for a new trial that is fair and factual," she asserts. "Laurie has courage beyond anything and I believe in her and her case absolutely."

She isnt alone. Though not quite as vehement at this point, Gil Alba, a prominent, seasoned and high profile private investigator who was also vested in the NYPD and the FBIs Violent Crime Task Force, has volunteered his time and energy to evaluate the merits of Laurie's claims. Alba is no rookie. His stature and accomplishments have drawn many of the nation's leading news organizations to him, including: CNN.com, Fox News, MSNBC, CBS and The OReilly Factor. He took a hard look at the case primarily due to De Mers stubborn certainty that there was substance to Laurie's story. Alba's rationale was that if an accomplished, tenured corrections officer who spent years with Laurie on her cell block observing her at her worst was persuaded, then her claims were worth reviewing. His preliminary objective was to determine whether or not Laurie was reliable. "Why would I help someone if they are not trustworthy and not truthful," he explained. After discussions with some of the key players connected to the case and interviews with Laurie herself, though still reserving judgment about certain related facts, he is convinced that she is on the up and up, her case is credible, and he agreed to do what he could pro-bono to help vindicate her.

However, due to the disproportionate expense of the extensive leg work required to make her case, it is slow going for all who want to help. And though the legal dynamics of Laurie's litigation are promising and straight forward, the sheer rigors are still considerable. Both Alba and Di Bari estimate that winning her freedom, while extremely likely, could run anywhere from 50 to 100 thousand dollars due to the scope the investigation must assume to document the facts for the court. A small price to pay for justice and freedom if you can find someone who can afford to pay it.
NOTE: Excerpt reprinted by permission from
"The Word News Magazine," April 2004 Issue.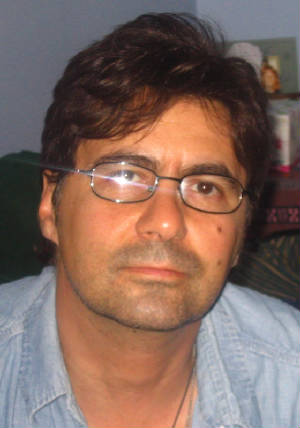 RICK KERN